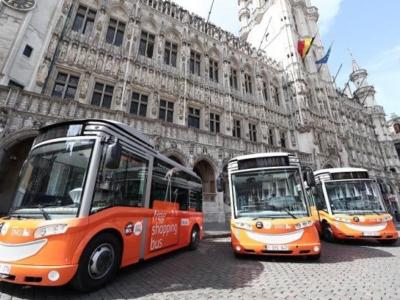 The City of Brussels launches the Free Shopping Bus
Three electric buses will transport the lovers of shopping from the upper to the lower part of the city for free.
EQUAL has helped to implement this innovative mobility initiative for the promotion of the upper and lower commercial districts. The City of Brussels has invested 130,000 euros for the operation of the buses, which are managed by Open Tours and sponsored by ING.
These shuttles will stop at 7 stops : Dansaert, Saint-Jacques, rue Neuve, Grand Place, Place royale, Louise et Sablon. 22 people will be able to board every Friday and Saturday from 11 am to 6 pm and every first Sunday of the month from 12 pm to 6 pm.
The initiative will be evaluated after 9 months of operation.
Photo: Ville de Bruxelles