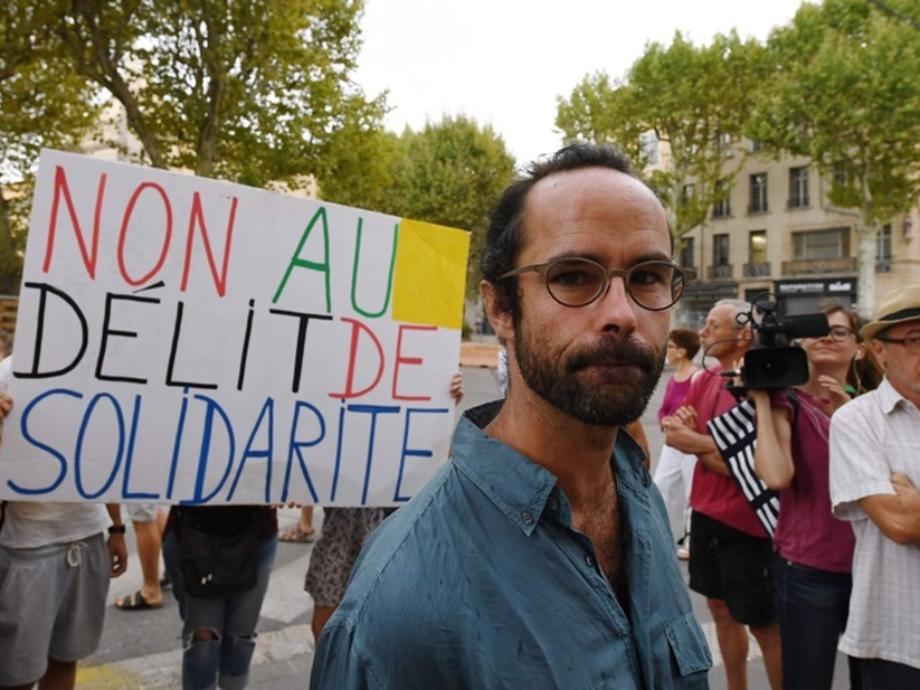 Civil disobedience: Court of Appeal in Lyon acquits Cédric Herrou
Do you remember the film "La Vallée" that we presented on 17 October 2019, on EQUAL DAY 2019? It shows how the inhabitants of the Vallée de la Roya welcome migrants attempting the perilous crossing of the border between France and Italy.
On 13 May 2020, this act of civil disobedience, embodied by militant farmer Cédric Herrou, had one of its final sittings in court.
Cédric Herrou, a symbol of solidarity with migrants in France, was acquitted of all charges against him by the Court of Appeal in Lyon on Wednesday 13 May 2020, after the case was sent back when the Constitutional Council recognised his right to apply the "principle of fraternity".
The militant farmer from the Vallée de la Roya, on the French-Italian border, was also cleared of charges of "organising a gathering on land belonging to others without authorisation", in this case disused holiday accommodation belonging to the SNCF state railway company, which had not been disputed.
Mr Herrou had appealed to the Constitutional Council after he was given a four-month suspended sentence by the Court of Appeal of Aix-en-Provence for helping 200 migrants, mainly from Eritrea and Sudan, to cross the Italian border to his home, and then setting up a camp for them.
On 6 July 2018, the court noted that "disinterested aid to migrants, whether individual or organised by activists, should not be prosecuted". This ensues from "the freedom to help others, for humanitarian purposes, regardless of the legality of their presence on national territory".
The Court of Cassation upheld this "principle of fraternity", and in December 2018 it overturned Cédric Herrou's conviction, sending the case back to the Court of Appeal in Lyon.
(Sources: Le Monde – Vers L'Avenir)
Photo: AFP